Anne Bennett
Dimension ART Project Space
Painting, drawing, and site-specific installations
Bundoora (Zone 1)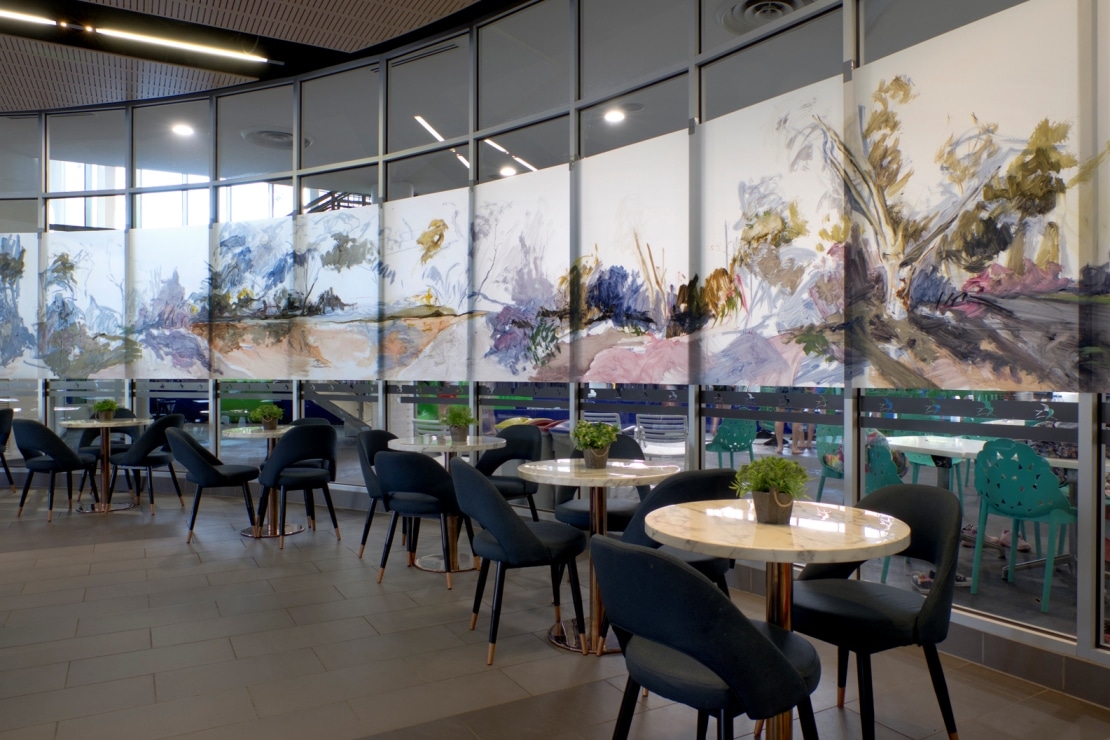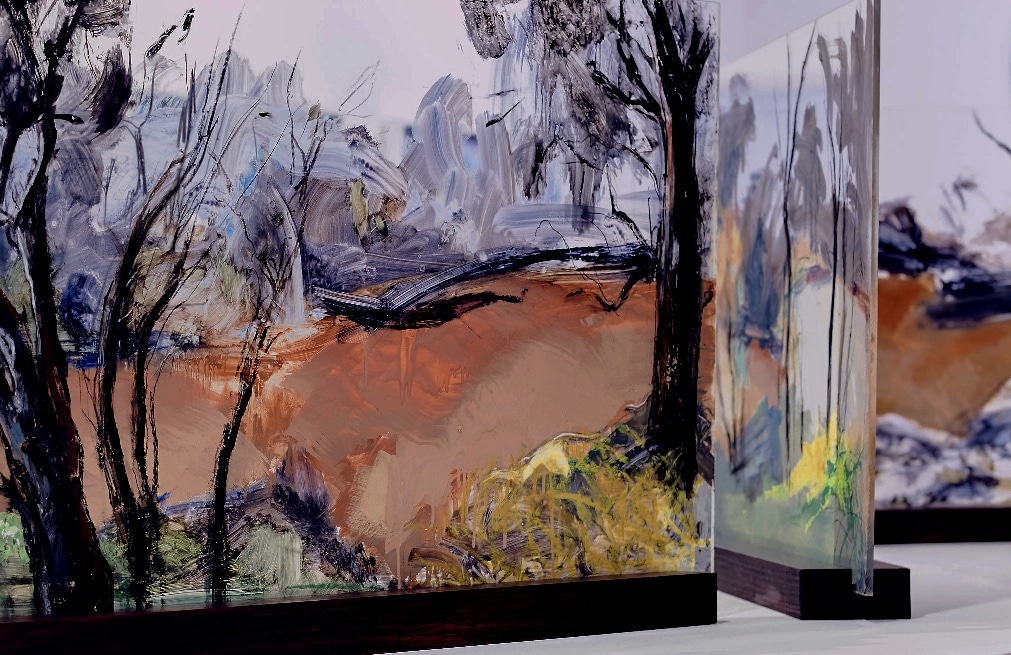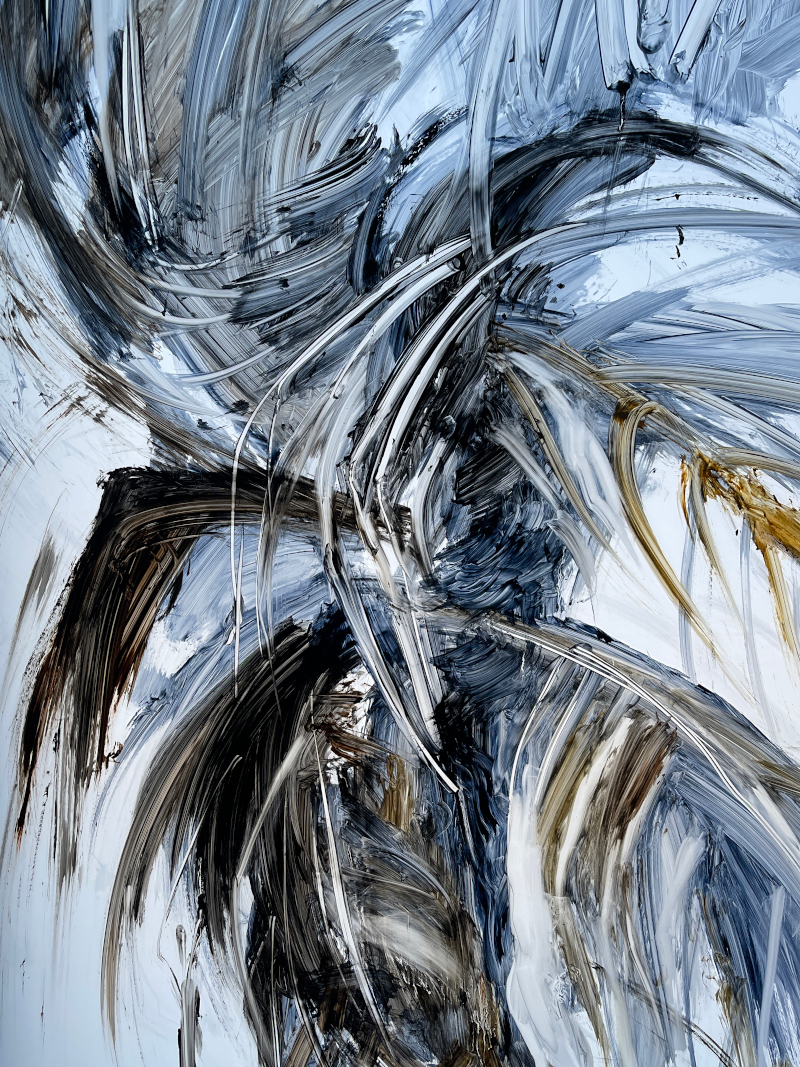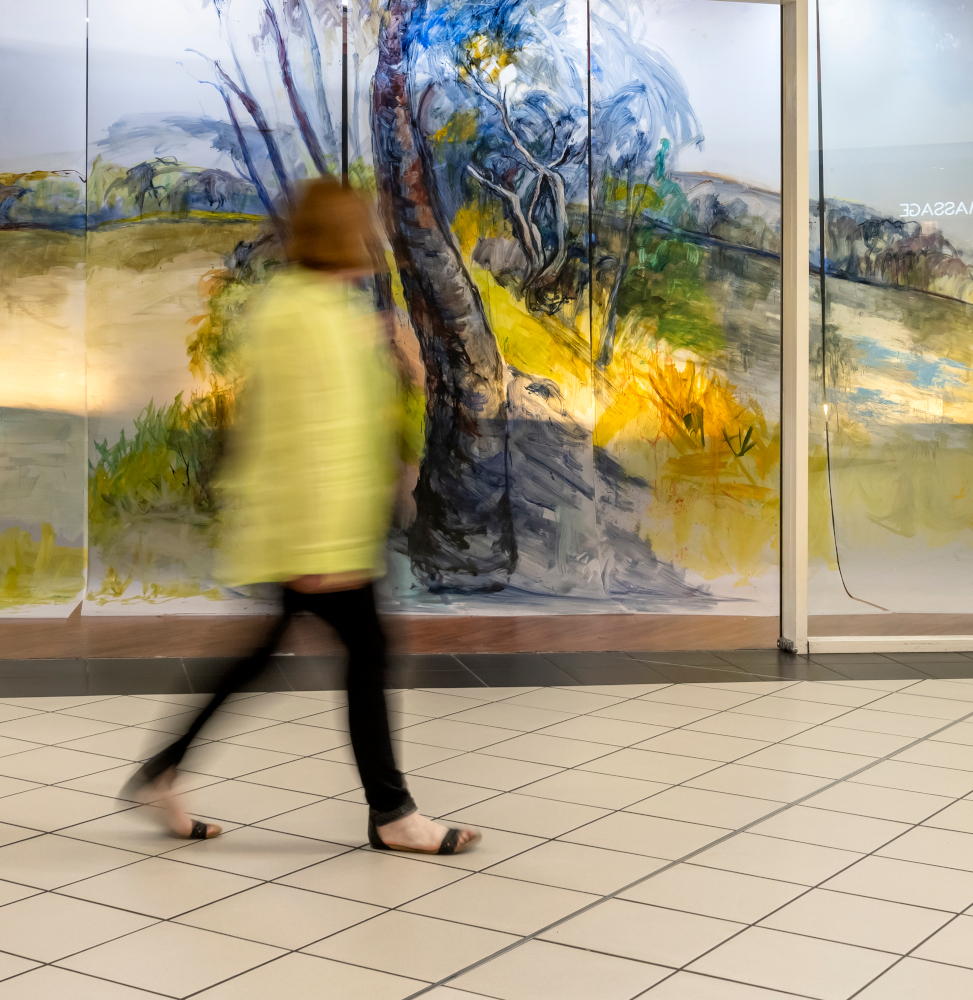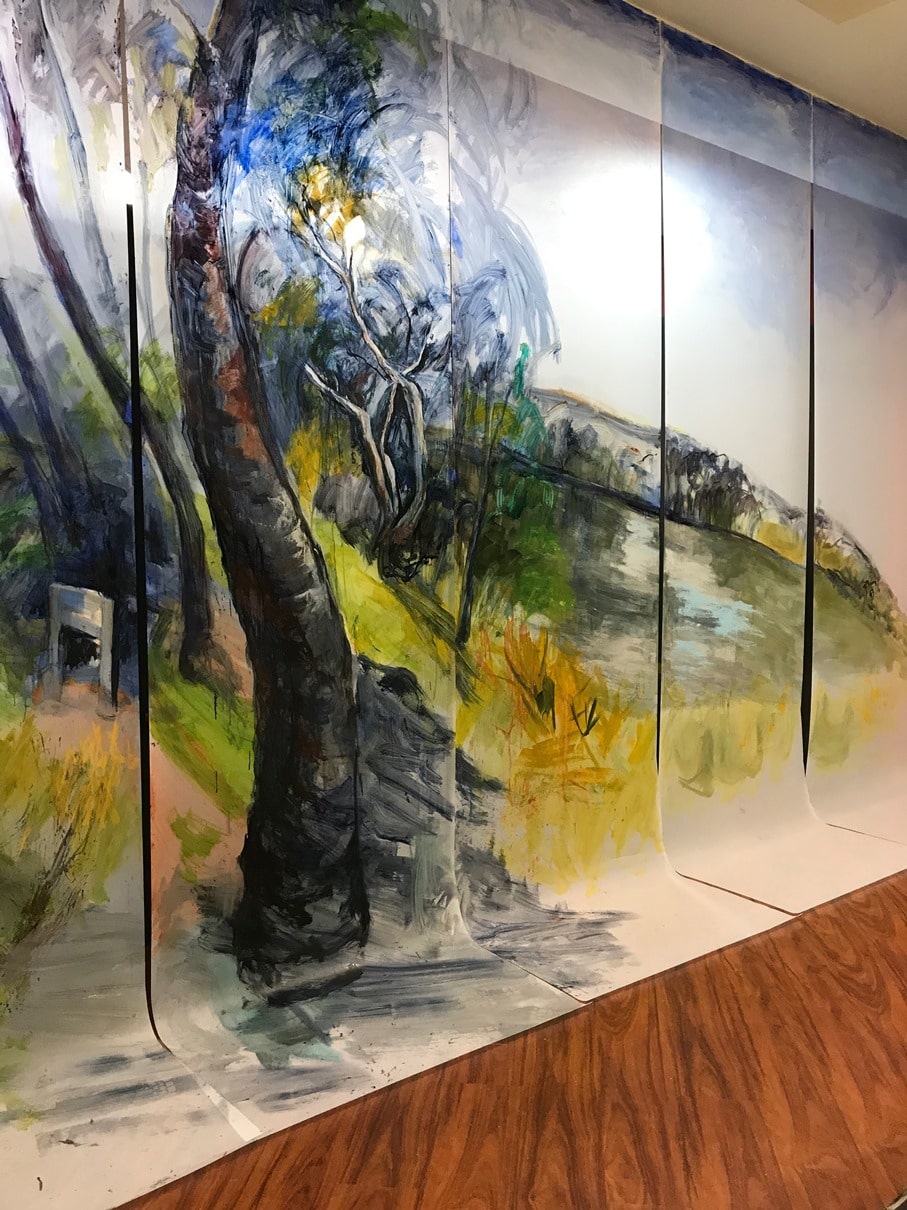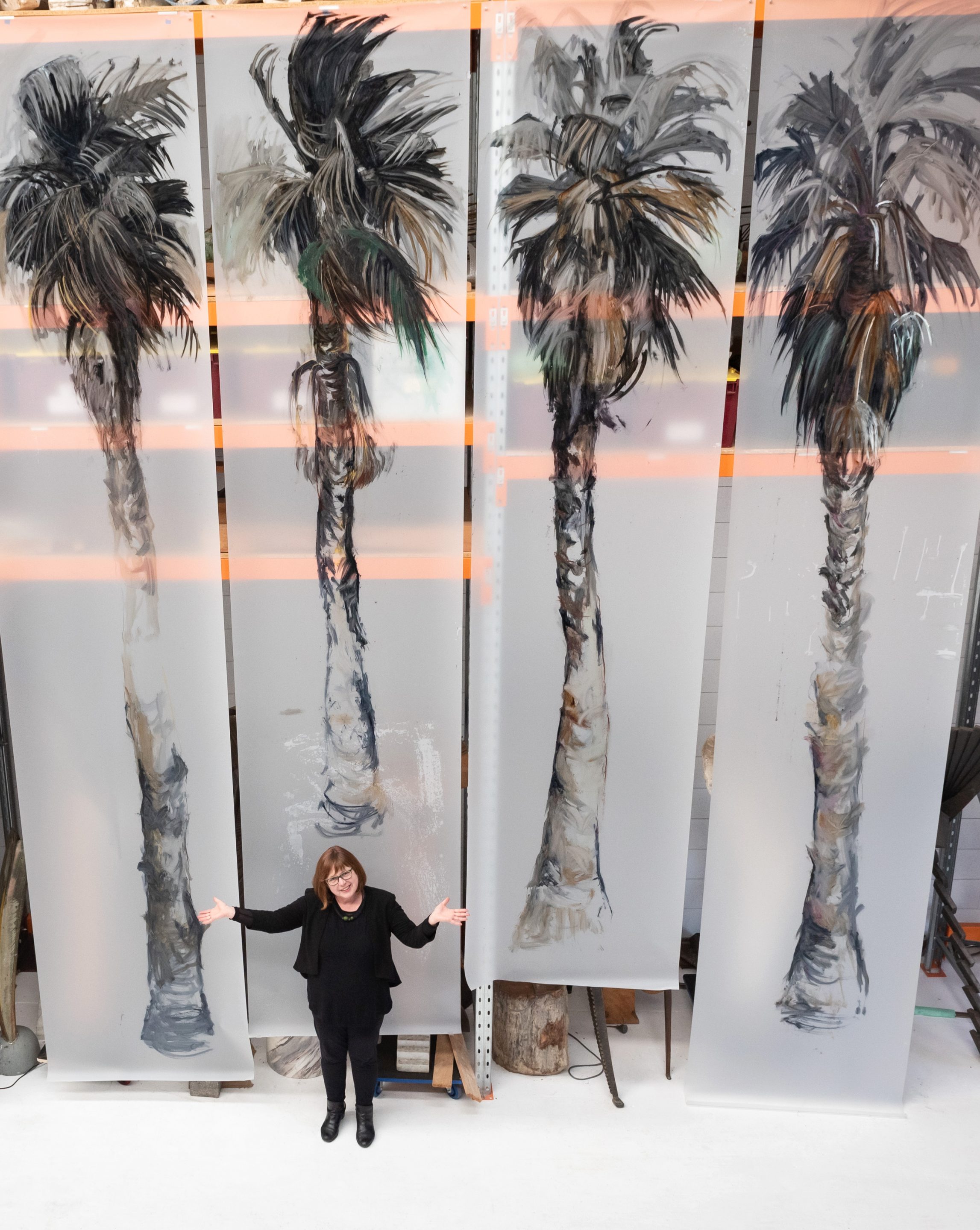 Since the mid 1980s, Anne has exhibited painting, drawing, printmaking, and artist books in over 100 exhibitions, nationally and internationally. She has also received numerous awards and residencies, and is represented in private and public collections around Australia, including National Gallery of Victoria.
For many years Anne's work has investigated dualist themes stemming from the Garden of Eden myth. Recently, with focus firmly on collapsing the Nature/Culture divide, Anne explores our relationship to Melbourne's environment, Yarra River and Banyule's waterways, making large-scale public art installations for Melbourne Docklands,  Tilde New Music Festival, Testing Grounds, Hatch Contemporary Arts Space, Banyule's WaterMarc and Warringal Shopping Centre.
In 2022, Anne is  exhibiting her large scale paintings in collaboration with
Jutta Pryor (projections), Megan Kenny (flute) and Scott Dunbabin (Bass)
at the Banyule Open Studios Light After Dark performance event
Saturday 7-9pm 2 April at Dimension ART Project Space in Bundoora.
Note: This event is free however we require bookings via Eventbrite in order to monitor attendance in case of COVID restrictions.
CONTACT
Location: Dimension ART Project Space, Bundoora
23/10 Mirra Court, Bundoora

Website: www.annebennettart.com.au
Email: artgraph@net2000.com.au
Studio Amenities:
Coffee/Tea
Child friendly
Videos:
Working at Dimension ART Project Space