Deborah Bowen
Glass, jewellery, sculpture
Rosanna (Zone 3)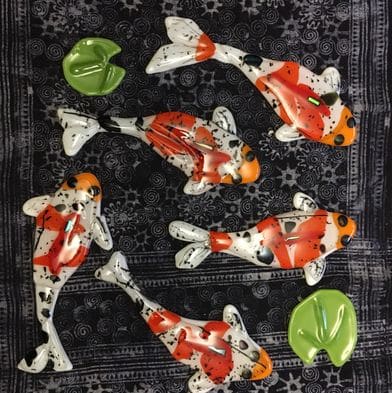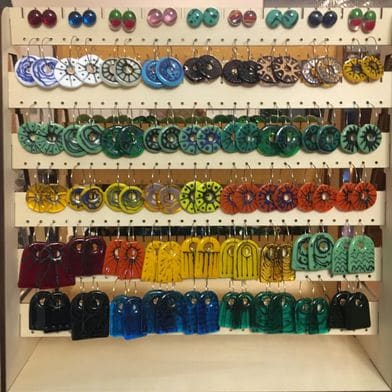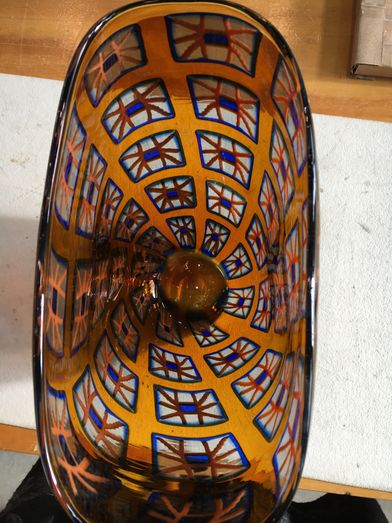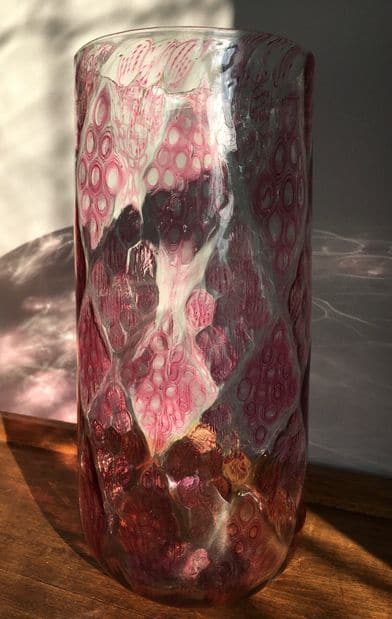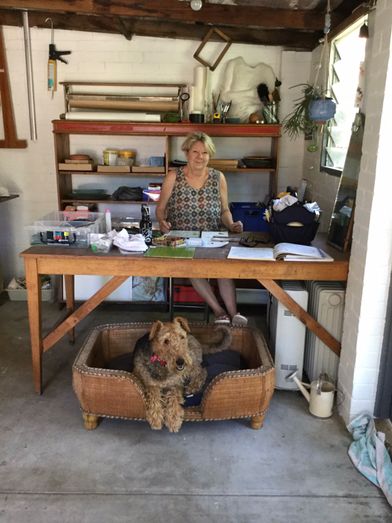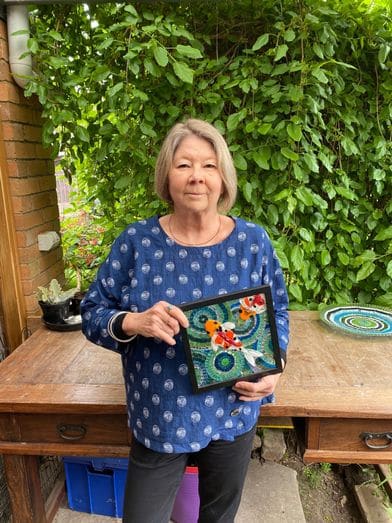 Deborah works from her studio in Rosanna surrounded by gardens. Her medium is glass, creating warm glass pieces fired in a kiln, such the panels or jewellery, tapestry, murine and sculpture pieces; hot blown glass vessels; or cold glass leadlight or copper foiled panels and sculptures.
Deborah's techniques lend themselves to her preferred style of pattern, repetition and fragmentation. Combining many cut pieces of sheet glass to create patterns, gaps filled with frit and fired.
She loves the way light and glass interact causing refraction and reflections. Most of her pieces bring this together and look best hanging in windows.