Textile Art Community Art Space (TACAS)
Textile and Fibre Art, Custom-made Clothing and Baby Bedding, Drawing, Painting, Printmaking, Jewellery making, Sculpture, Installation, Ceramics, Photography, Creative Journaling,
Upcycling, Recycling and other Sustainable Practices.
Heidelberg West (Zone 3)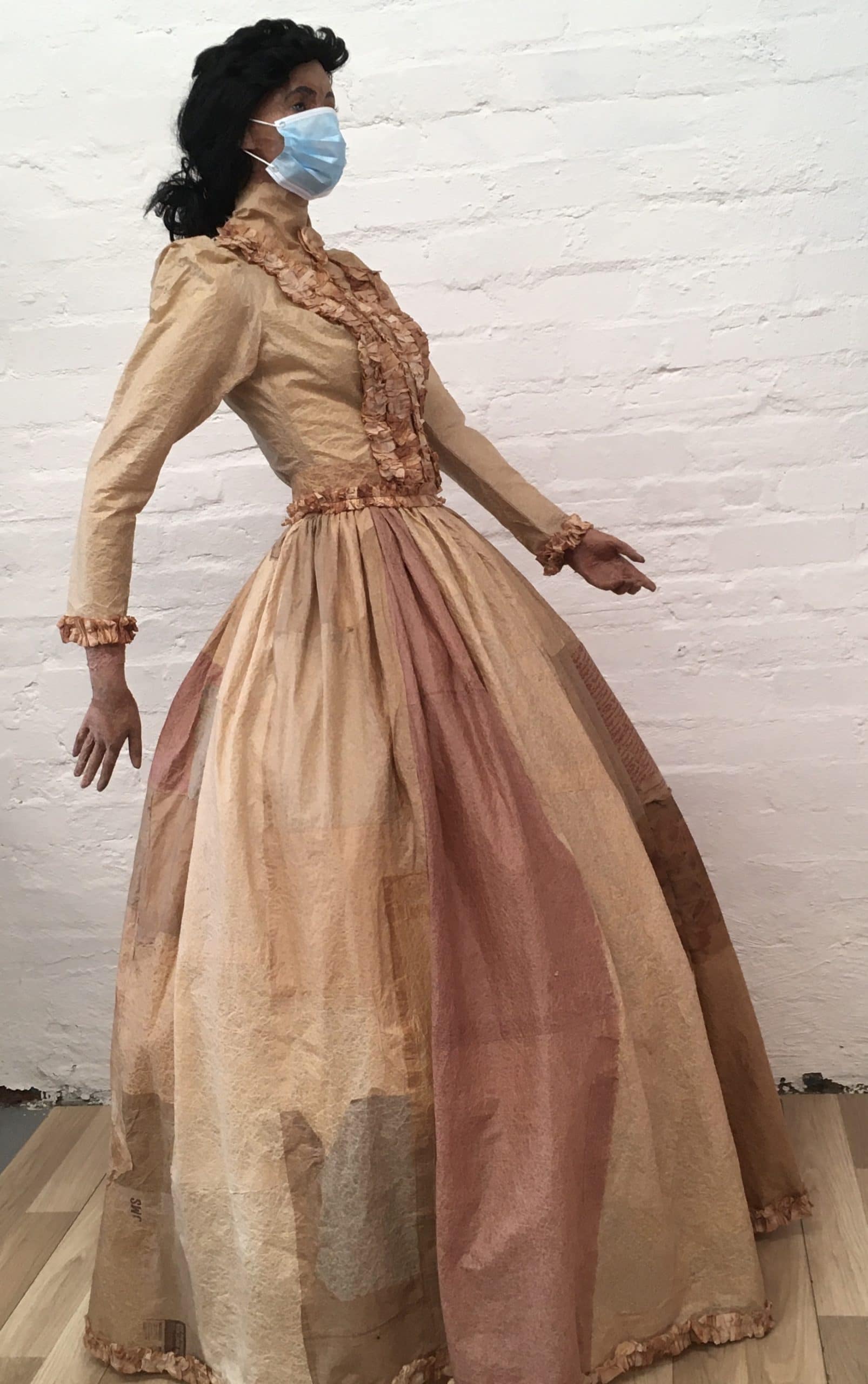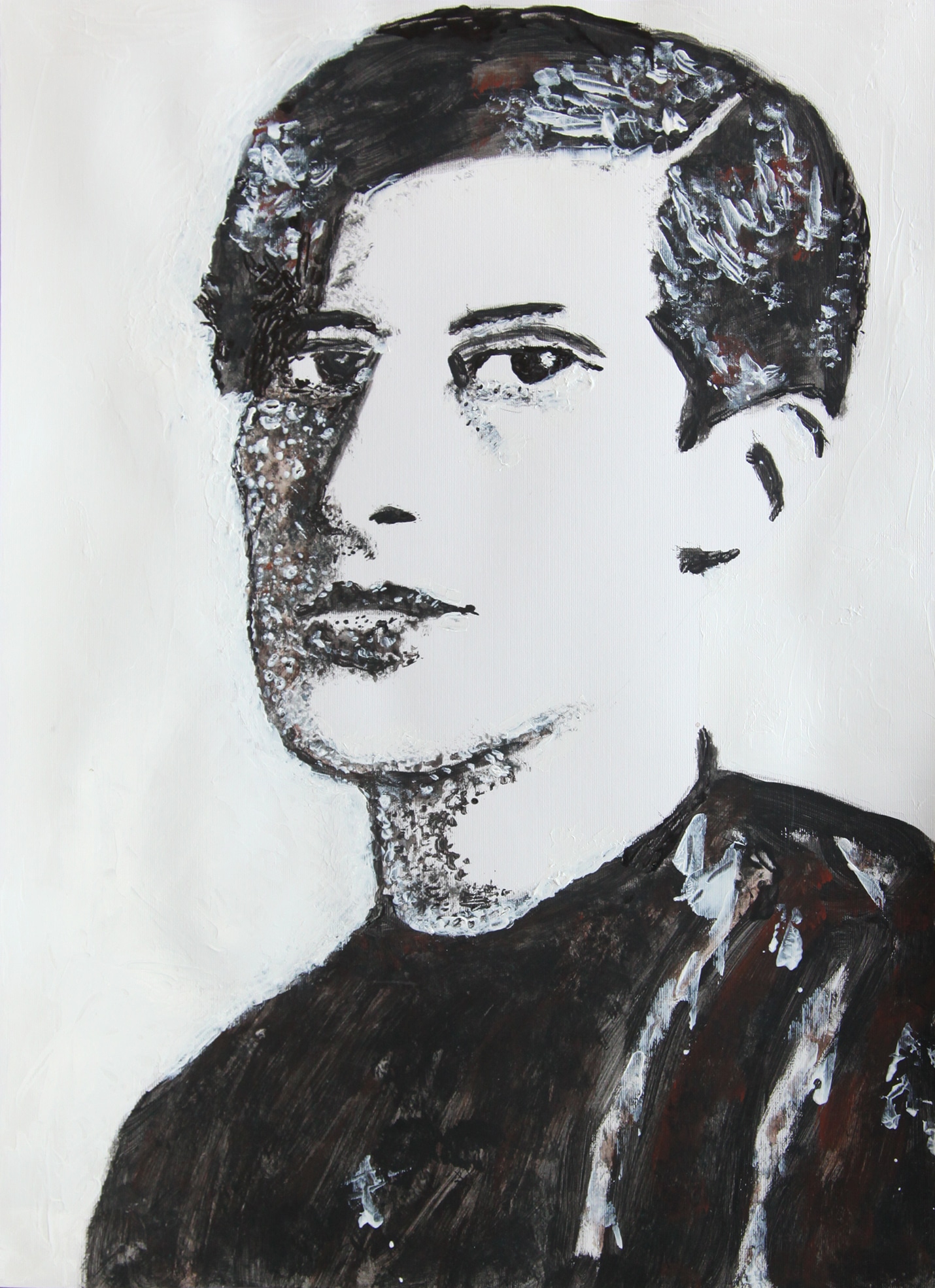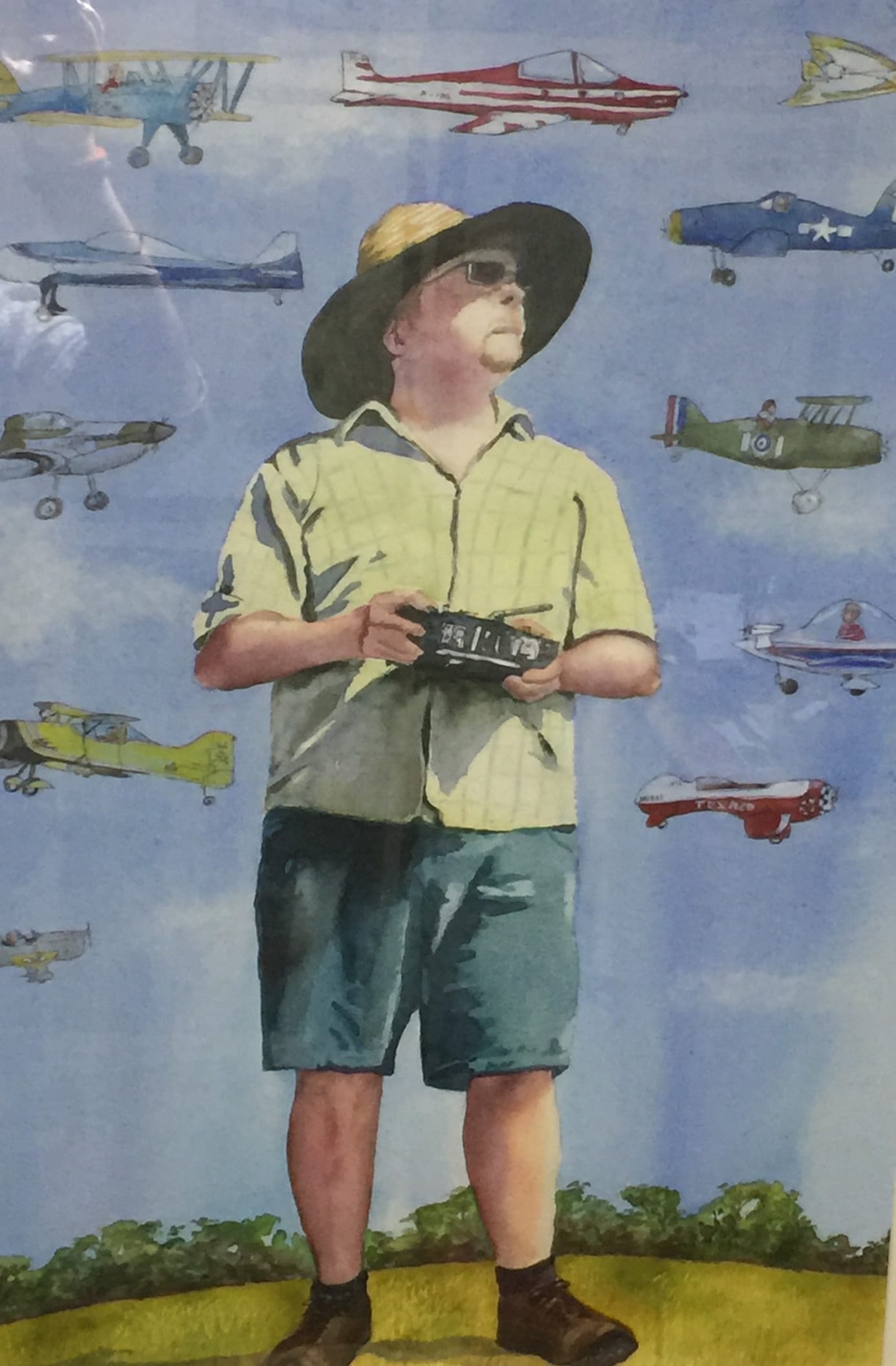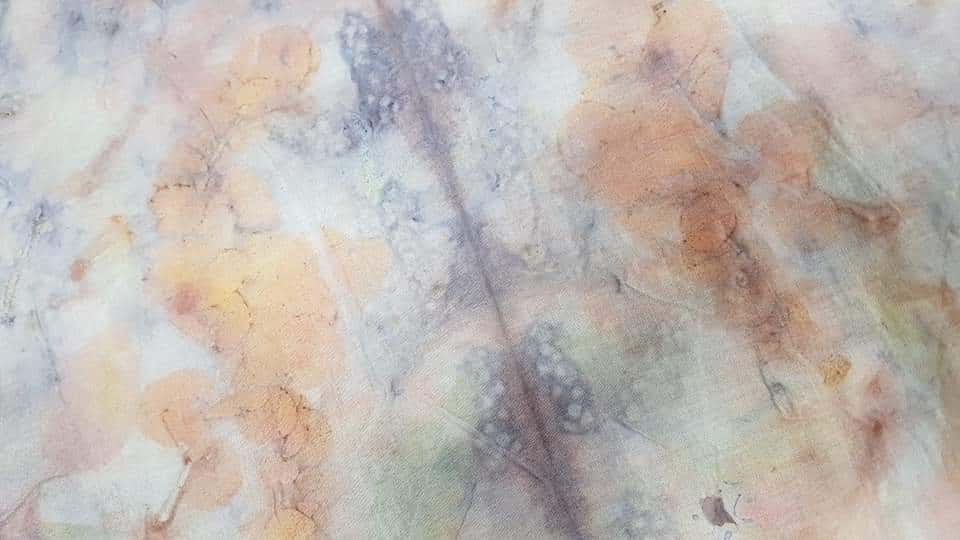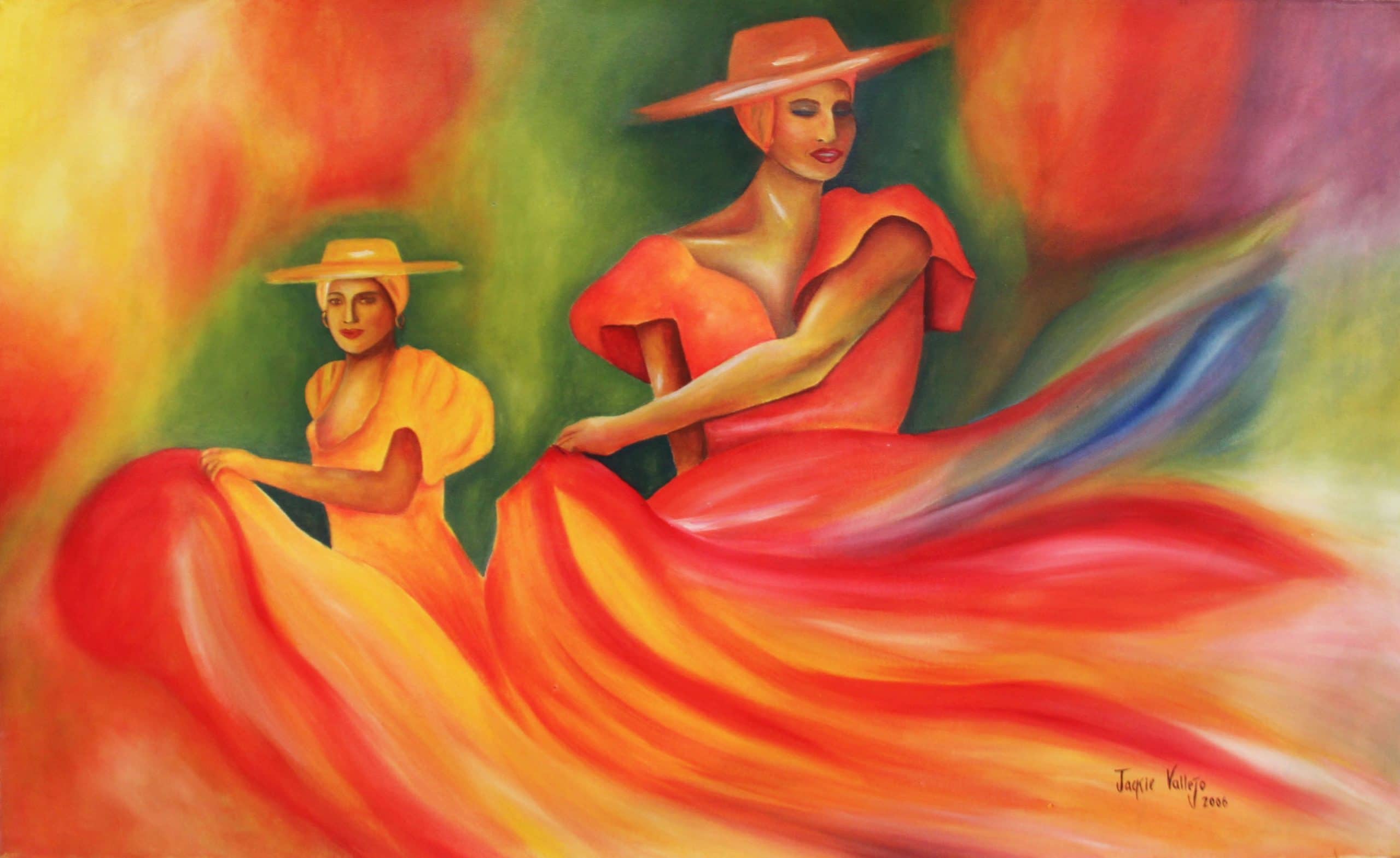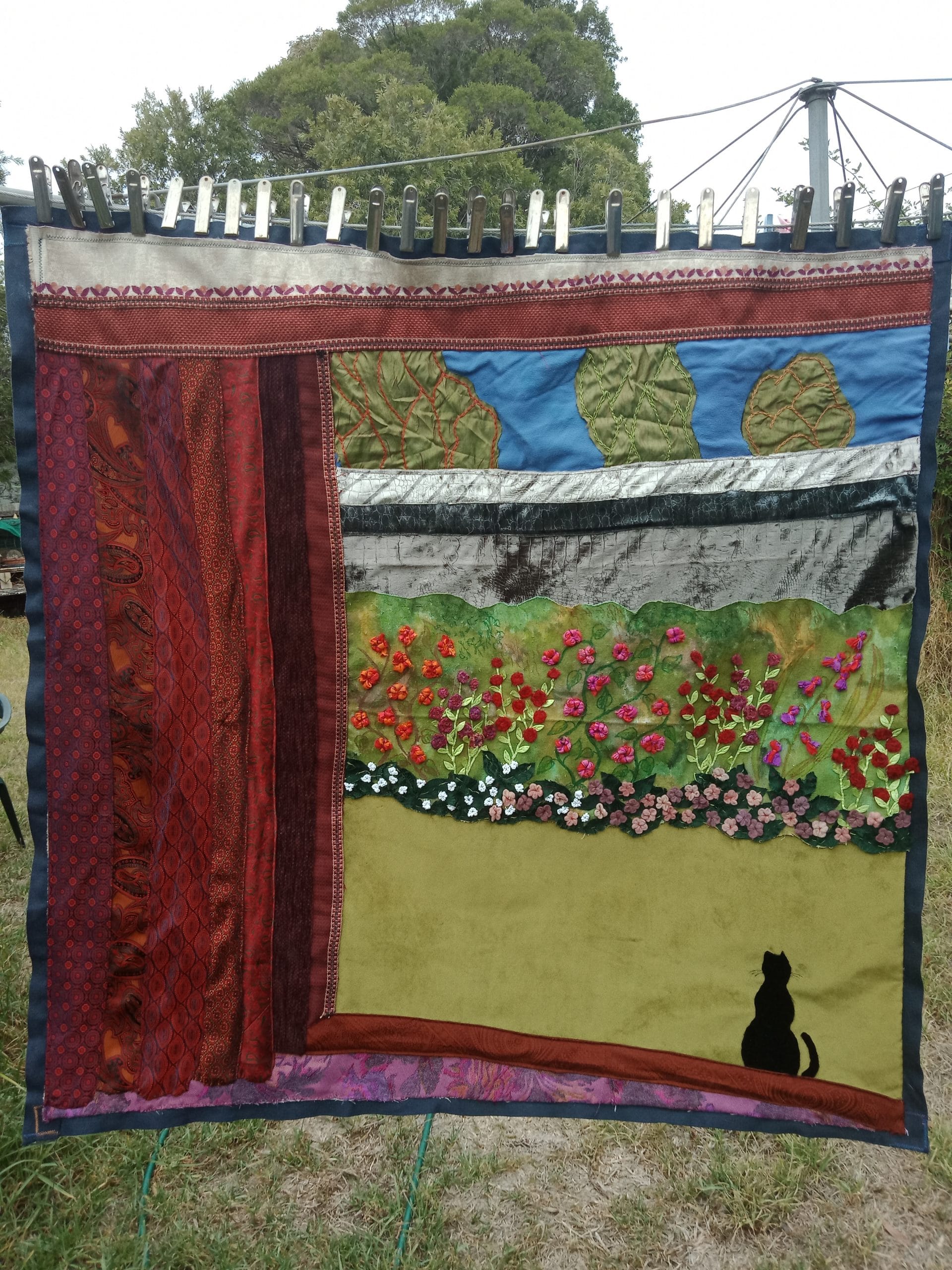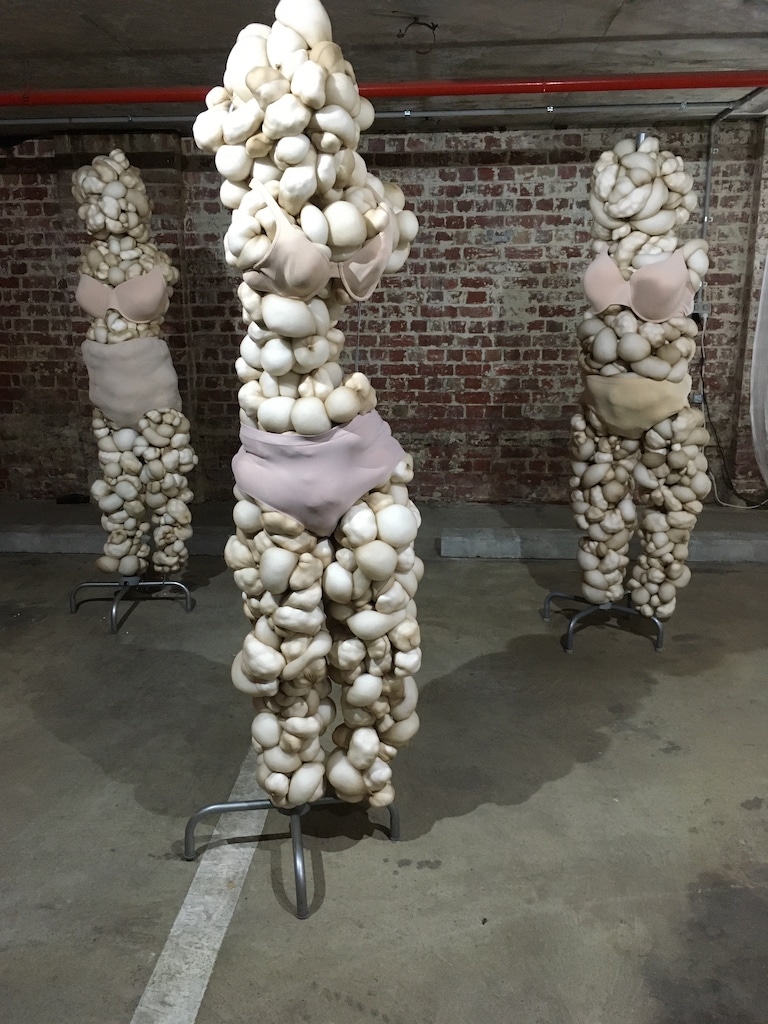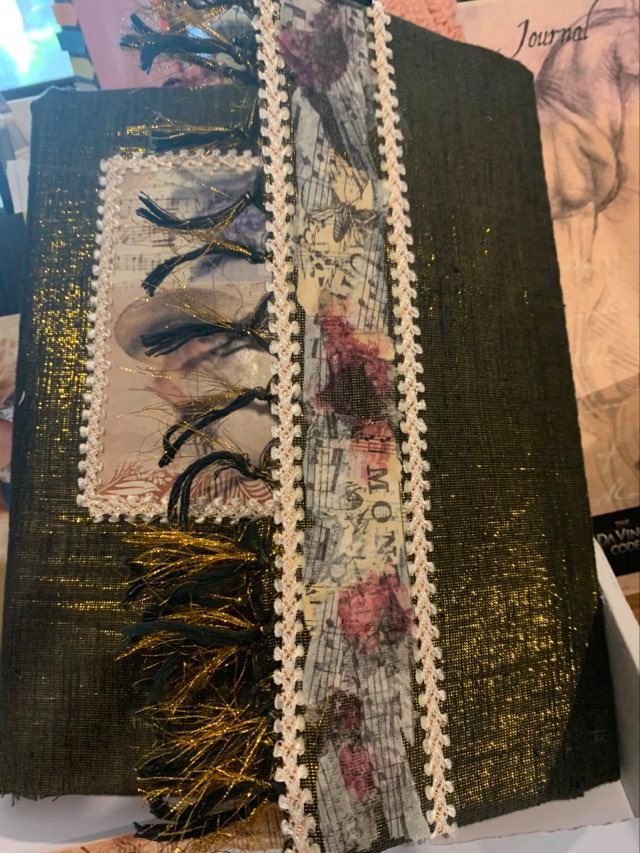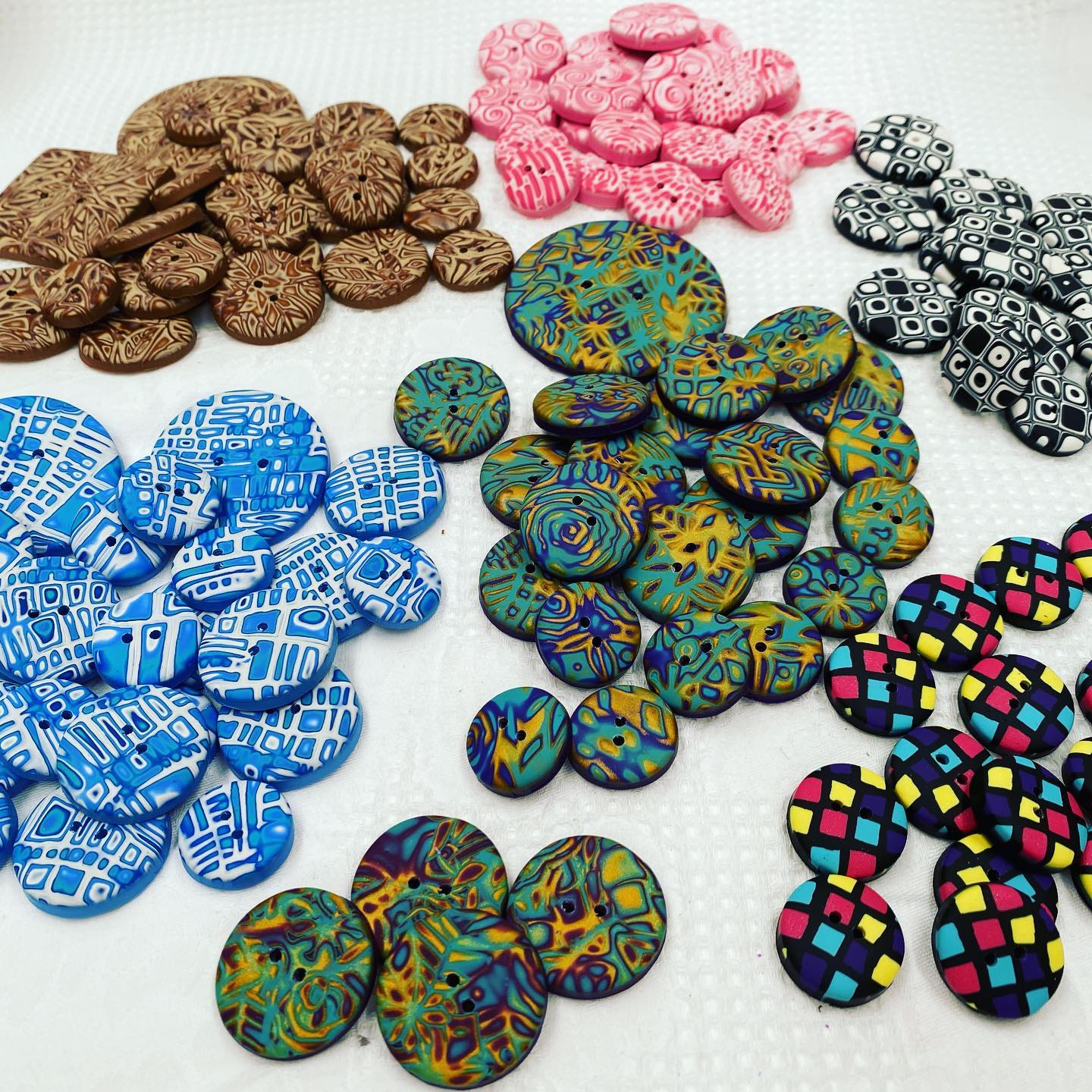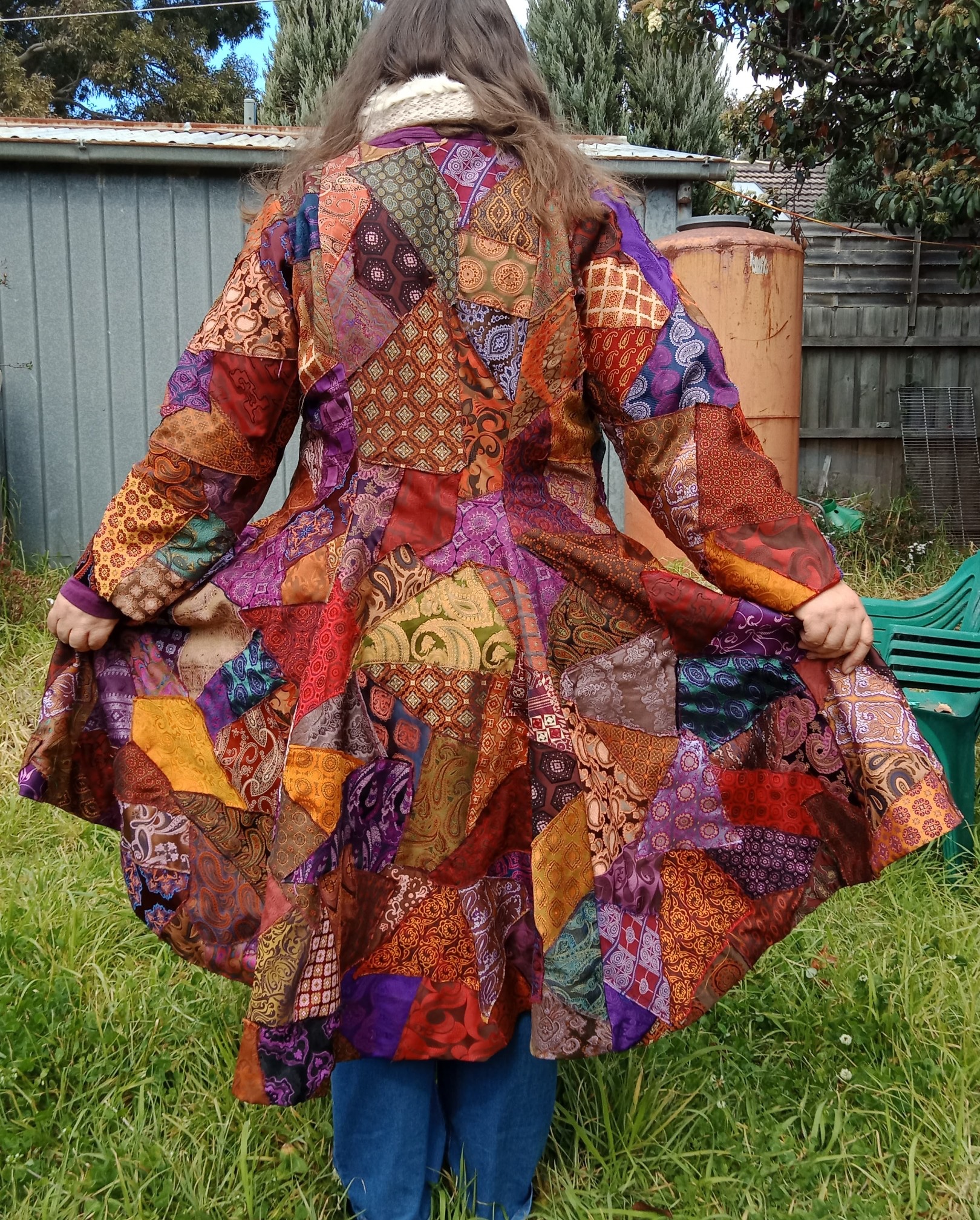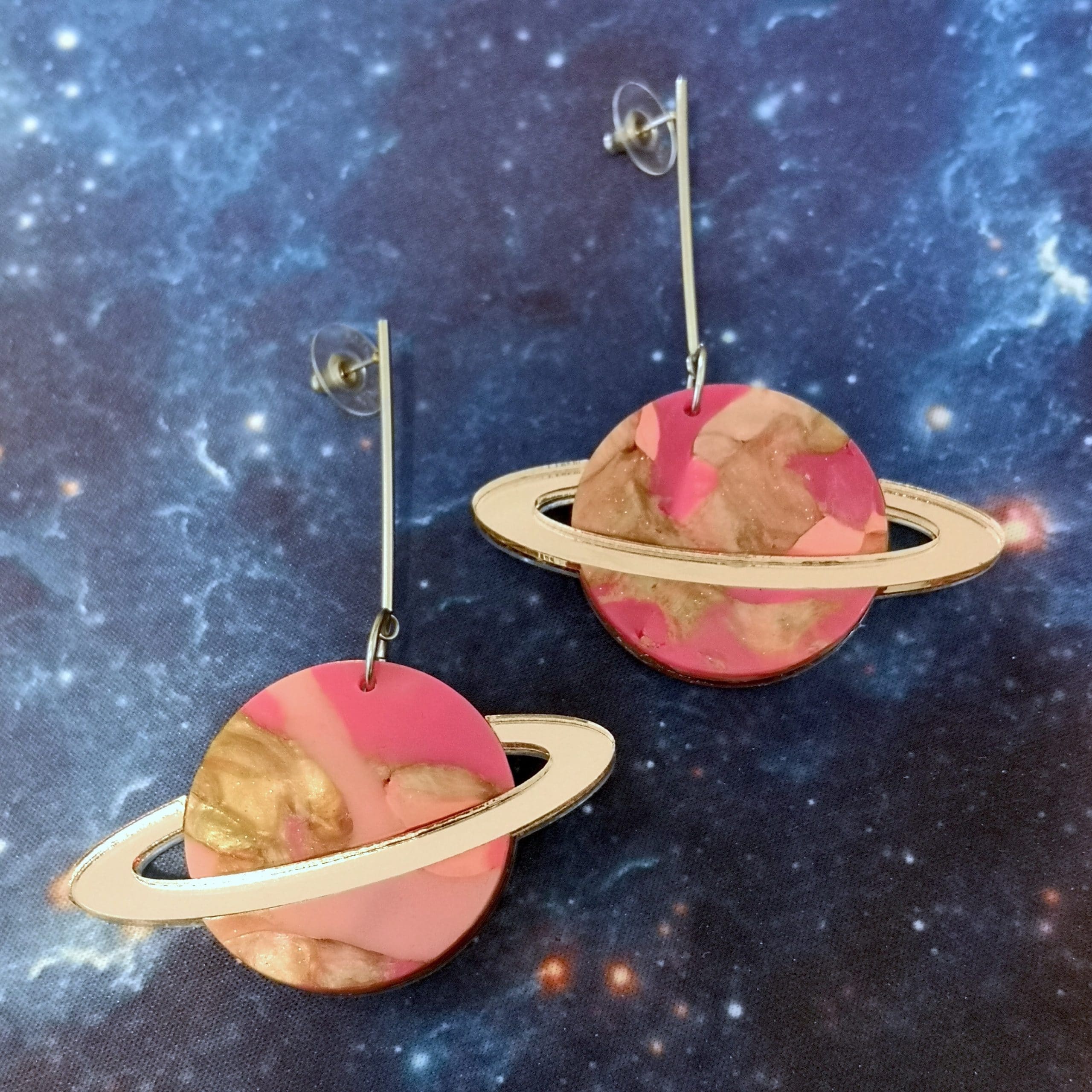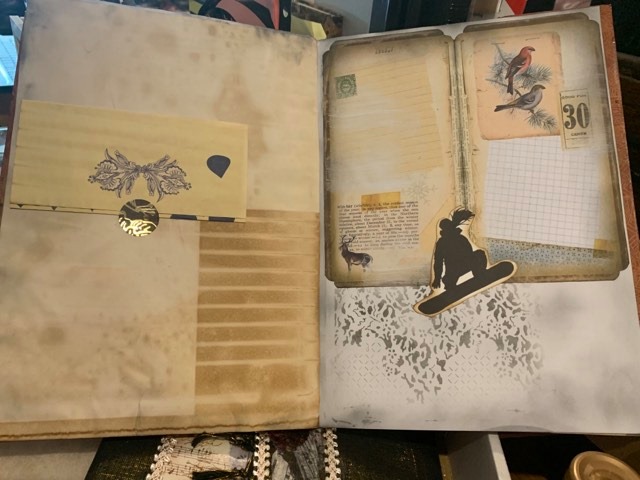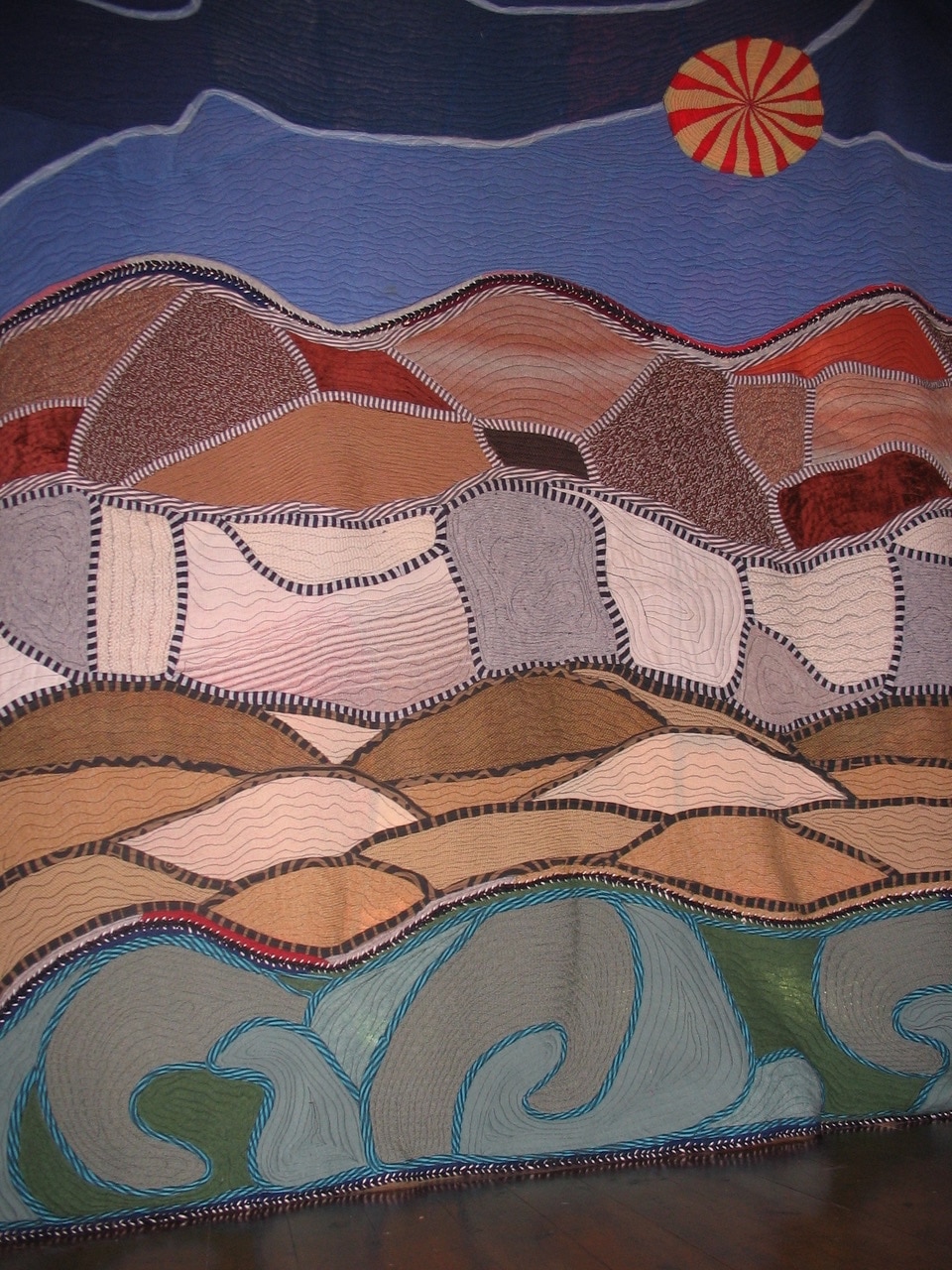 The artists and makers at Textile Art Community Art Space (TACAS) create their artworks using household and industrial waste as well as natural materials.
They reclaim and recycle discarded textiles and found objects, and invite the wider community to share in art projects and events. TACAS was born from the idea that everyone is creative – that the act of making things mindfully, in the company of others, brings joy.
TACAS is a thriving cooperative where artists work in their own studios, as well as in collaboration in the workshop space sharing common facilities such as printing press, kiln, photography area and sewing machines. 
Participating Artists:
Gail McCall – textile art using natural fabrics and fibres. When not sewing by hand Gail uses her Singer treadle to create her original clothing range.
Lisa Moore – textile art, clothing, bags, eco-printing, upcycling using natural dyes.
Cathryn Gaucher – polymer clay jewellery and buttons. @pushmybuttons
Sandy Dunne – drawing, painting, printmaking, textile art, costumes and installations. @dunneandusted
Louise Muller – a vast range of media including drawing, painting, printmaking, textile art, ceramics
Christine Lee – Acrylic jewellery design using laser-cutter, heat-press and 3D printing. @celestialclosetdesign
Aleyna Demet – Sculpture and installation @aleynademet.art
www.behance.net/aleynademet
Sheryl Bryce – Performer and visual artist working in textiles, paper, and wood, painting, eco-dying and printing, and construction.
Judy Bagg – uses a wide mixture of found papers and textiles to make unique and personalised books.
Iaki Vallejo – multidisciplinary musician and visual artist. Drawing, painting, printmaking, sculpture.
Elske – Babywear and bedding, organic cotton fabric www.etsy.com/au/shop/elskelittlestyle
Commuter bike-wear.
Kathy Gaudsen
Textile artist, specialising in creative re-use of ties.
CONTACT

www.textileartcommunityartspace.com
Heidelberg West
Email: textileartcommunity@gmail.com
Studio Amenities: coffee/tea, toilet
Child friendly: yes
wheelchair accessible: yes
Parking: street parking available